What We Offer:
Pro Paint focuses primarily on industrial coating, painting, and abrasive blasting solutions for industrial settings.
Our team provides a wide range of industrial experience in applications for new construction, maintenance, and resurfacing.
As certified corrosion-prevention and repair specialists, our team can engineer and apply quality solutions for internal, external, and underground surfaces.
We offer extensive, always-expanding services:
Coating Inspections and Specification

On-site Plant or Facility Maintenance

Shut Downs/Turnarounds and Outages

Spray Foam Insulation

Tank and Vessel Lining

Sump Restructuring and Coating

Concrete Floor Restoration and Coating

Pipeline Coatings (Denso & SPC)

Blast Cleaning

High-Performance Industrial Coatings

Steel and Concrete Coating Systems

Bridge Painting

Large Rig Equipment Painting

Fiberglass Lining and Repair

Sandblasting

Fire Proofing Cementitous

Shot Peening

Wet Sandblasting
Projects we have worked on:
Nova Chemicals R3 Expansion, Plant Maintenance, Shut-downs

TransCanada Fort Hills Northern Courier Pumping Station
Safety and Quality Control
Safety
Pro Paint has its Certificate of Recognition (COR)
Many of our customers are industry leaders in safety (Nova Chemicals, TransCanada, Meg Energy). We actively work with them through ISNet World in our shop and on location
Pro Paint has a Health and Safety program which is managed by our full-time HSE coordinator and includes the following:

We firmly believe in and are committed to ensuring that our operations are carried out in a way that ensures the health and safety of everyone.

We will not produce or render any service likely to cause an accident or exposure that may result in personal injury, damage to equipment or loss in process.

Each member of our organization is responsible for health and safety and will be held accountable for their actions.
Quality Control
Pro Paint has a quality management program

Pro Paint has made a commitment:

To use the disciplines of SSPC PA1 to develop and maintain the processes needed to produce a level of Application and Final Product with a consistent standard of quality and at competitive cost.

To foster good relationships with clients by effective communication and encouraging feedback.

To document and measure quality objectives and targets through internal audit and management review.

To deliver coating services in accordance with the specifications and requirements of our clients.

That every employee constantly aims to improve the overall quality of Company products and services.

By adopting this philosophy, the clients of Pro Paint will be assured of an excellent standard of completed projects and services in accordance with specifications and contracts.

Management has the ultimate responsibility to maintain the quality policy and shall promote all initiatives to attain and continually improve quality.

Pro Paint is committed to providing all personnel with adequate information and training to enable all tasks to be undertaken with a consistent standard of quality.

Pro Paint currently employs Level 1, 2, and 3 NACE inspectors
Actively enrolling craft personal in SSPC C7 Blast and SSPC C12 Applicator training
All Pro Paint trade craft employees are managed through "Pro Paint's Industrial Applicator Training Program" which meets CSA Z245.30 Standard
Field Work
Safety is always paramount for our field workers, who must adhere to our safety program.
Our competent certified team members are not only prepared to do the work for which they are trained, but also willing to assist as labourers while in the field to see a job through to completion.
What We Offer:
6 Portable Blast Units

2 Portable coating rigs

Currently employing 60 field staff

Level 1, 2, and 3 NACE Inspectors on staff

2 Winterized portable office/supply trailers for remote sites
Shop Facility
The features of the Pro Paint shop can accommodate a wide variety of projects:
17,500 square feet of indoor shop space

Quality control bay and loading bay in adjacent building

Loading bay has a 10 ton ceiling crane

5,000 square feet of booth space

5.5 acres of yard space for storage of works-in-progress

Room to expand booth space with large workload if needed

Denso 7250/SPC 2888 Underground Certified

Capacity for spray foam application

Airless, Pressure Pot, Conventional and Plural Spray Options

Skilled in Metallic and Clear Coat Options

Our booth is engineered and certified with a state-of-the-art fire suppression system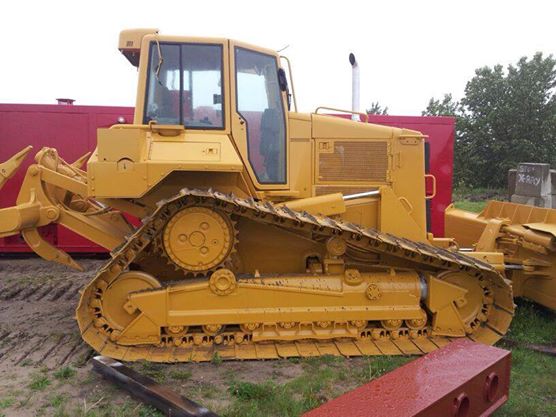 What Products We Use
Pro Paint is an approved industrial coating applicator for:
ICI

Devoe

International

Polibrid

SPC

Denso

Plasite

Carboline

Enviroline

Hempel

Sikkens

Cloverdale

PPG

Jones Blair

Endura